Name:
Matt Szechenyi
Farm:
Briars Farmstead
Location:
Boyce, Virginia
Products:
Pastured chickens and Thanksgiving turkeys. Pasture-raised pork. Grass-fed beef. Free-range eggs. Raw milk cow share program.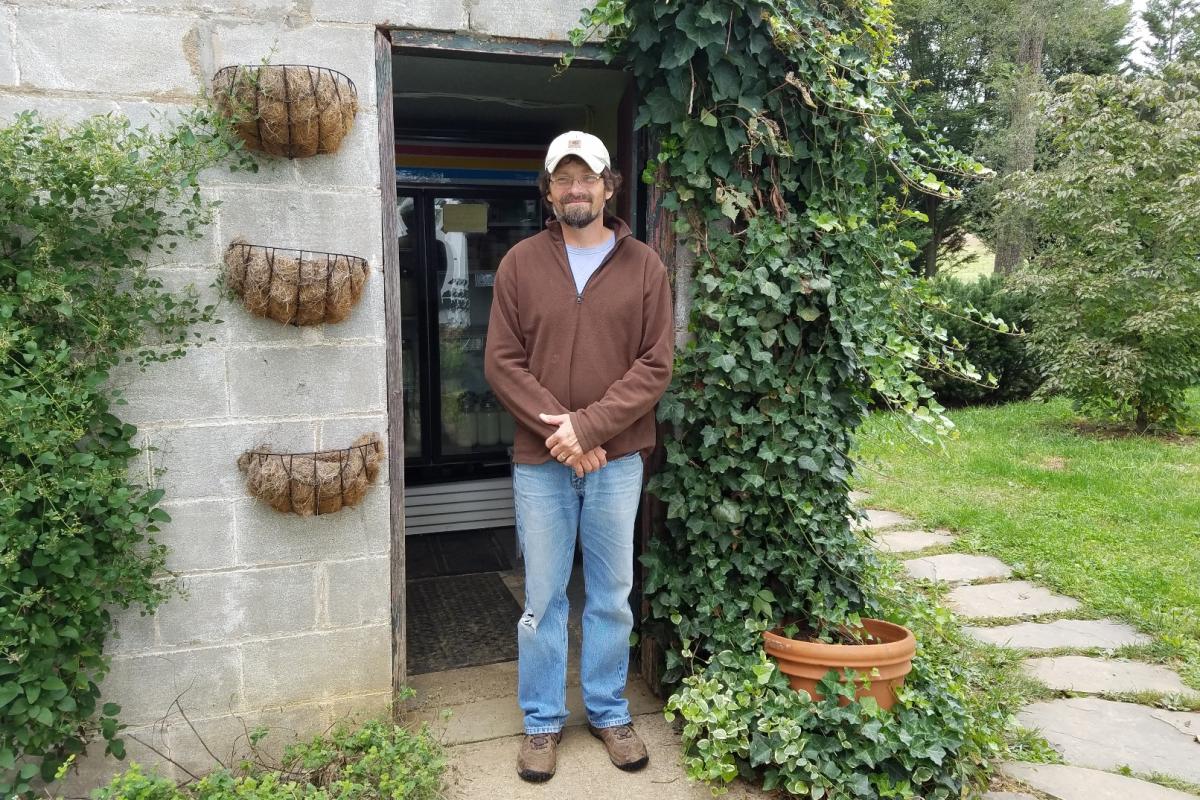 Favorite thing about your farm?
This farm has been in my stepfather's family since the 1930s. It's a historic and beautiful place. Now I can try farming on this land in a way that gives back to the land and the community by producing pasture-raised, grass-fed, and nutrient-dense food. So that's what I like about this farm—with this land that's been in the family for such a long time, I have the opportunity to do something really worthwhile and very beneficial, not only for the land but for people also.
How did you get into farming?
I'm a musician, among other things, and I was looking for a transition from the lifestyle of a guitar teacher—I was commuting and getting home late all the time. My wife and I talked about growing produce, and envisioned having an on-farm market of some kind. While researching, I read about Joel Salatin and Polyface Farms, among others, who are raising pastured chickens and things like that. I'd never heard about raising chickens on pasture, and it really caught my attention. I started reading and exploring and talking to people and just sort of got the vision for doing that here on this property.
Why is being an eco/local farm important to you?
The food system is just deplorable — the way that food is produced is bad for animals, its bad for the land, and its bad for people. So to me it's important to help feed people what they need to thrive. People need healthy food. And I really enjoy the trusting relationships that have formed as a result of doing this. Folks need better options from farmers, so it's a privilege and it's very rewarding to be feeding people good food.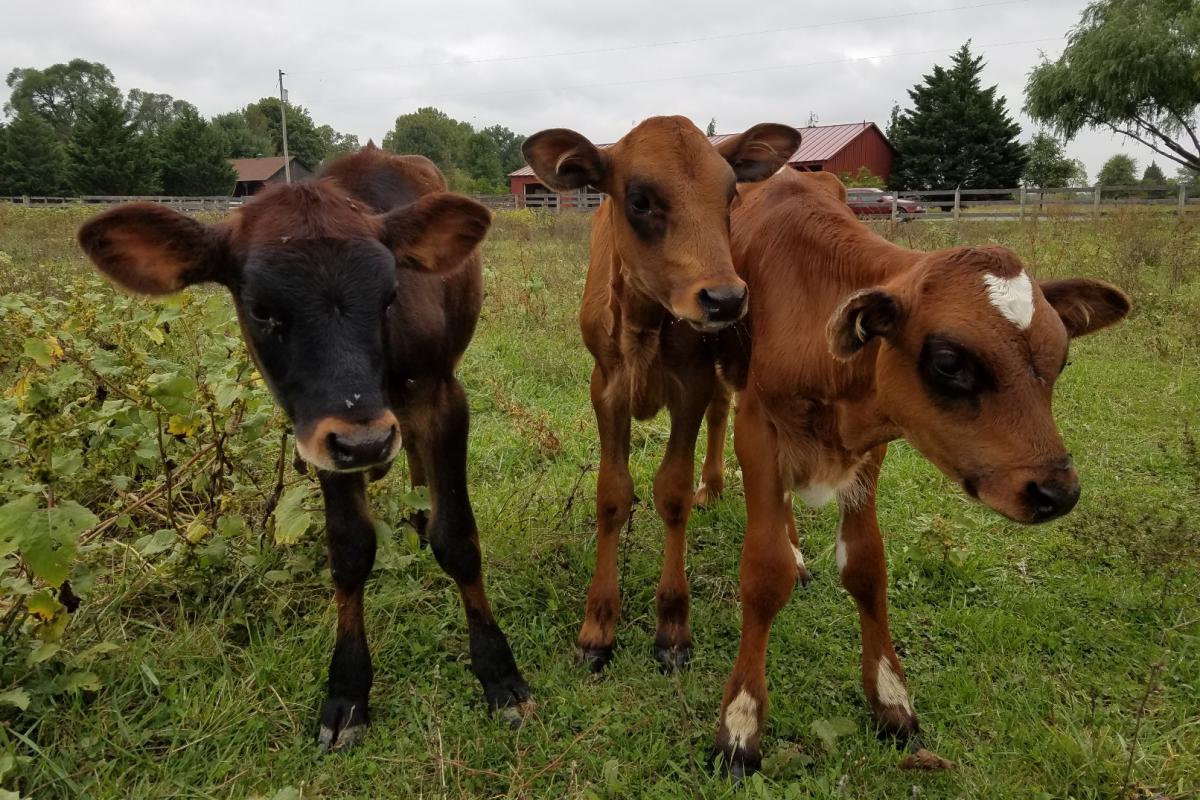 What do you think is the largest problem facing our food system today?
There are a lot of regulations that make it harder for small producers to get their food to the people and get a fair price for it. There's a prevailing mindset where folks want convenience. It costs more, takes more time, and takes more effort for folks to get real food. People's lives are so busy it's hard for them to go out and get real food on the table. And it's hard for the farmers to get the food to those people, due to regulations and the way the system is set up.
And a lot of people talk about how they want local food and they'll show up at your farm excited, but then you wont see them again for months or longer. The percentage of people interested in coming to the farm and dedicating themselves to that is very small. So the problem is coming up with creative ways to get the products out there.
What do you want non-farmers to know about farming?
It's a privilege to farm, but it is not an idyllic lifestyle. It is a real struggle to make farming financially rewarding. The vicissitude of the seasons and the fickleness of consumers make it very difficult to predict your sales and income. So farming is extremely stressful financially and takes its toll on farmers and on the family. While it is a wonderful thing to be engaged in and it's a real privilege, being a small farmer is a very difficult endeavor.
If you weren't a farmer, what would you be?
To supplement what I do as a farmer, I'm considering going back for a LPC (Licensed Professional Counselor) to practice Christian counseling. I've been in the mental health field; I studied psychology and worked on a masters back in the 90s. I just got disillusioned with the whole field so I got out of it, but I really enjoy relationships and talking to people one on one. I find I do that a lot and I help people a lot—part of my farming is helping people. I'd also like to help people with their struggles in life, and as an LPC I could be involved in helping people and still be able to operate the farm.
How do you satisfy your sweet tooth?
I find that raw milk is very sweet, so when I have a need for sweet I'll often drink a glass of milk. Another thing I'll do, is just eat a spoonful of raw honey. And, I like chocolate.
Briars Farmstead's products, including pastured chickens and turkeys, pasture-raised pork, grassfed beef, and free-range eggs are.available to order at their online store for pickup at the farm in Boyce, VA and at several drop-off locations in Linden and Leesburg area in Virginia. The farm also runs a herd share program that includes weekly deliveries of raw milk.
To have your farm featured on our website please contact us at info@1000ecofarms.com