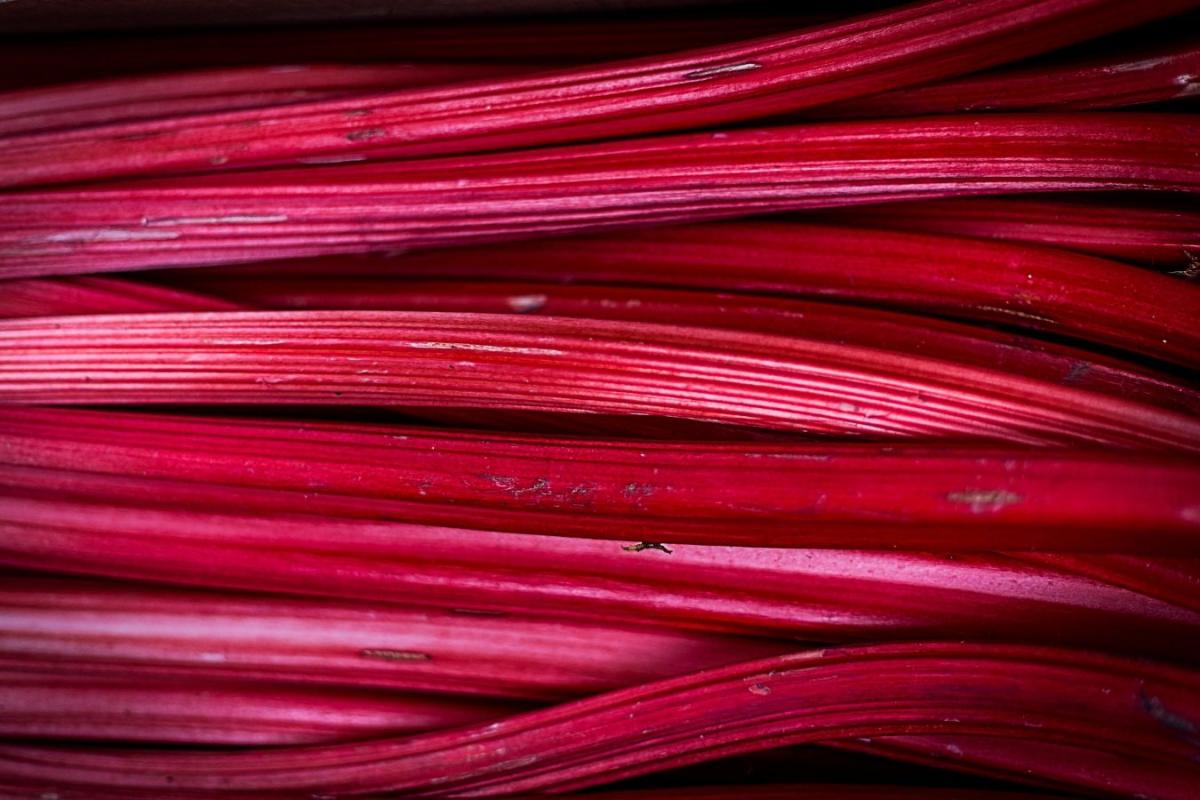 The Basics
Most people's association with rhubarb is the classic strawberry-rhubarb combo—usually in the form of pie. But rhubarb is interesting all on it's own; while technically a vegetable, rhubarb is more often than not considered and used as a fruit.
A hardy perennial, rhubarb is one of the first signs of spring in many parts of the country. The rhubarb plant typically consists of long, tall stalks (resembling celery), ranging from pink to dark red in color, topped with large (poisonous) green leaves. Though the tart flavor of rhubarb works in some savory dishes, it is typically used as a fruit: sweetened and added to all kinds of desserts.
How is rhubarb good for your health?
Rhubarb is full of essential nutrients and vitamins, including calcium, potassium, vitamin C and vitamin K, as well as some fiber. Rhubarb also contains an organic compound called lutein that helps neutralize free radicals and promote skin and eye health.
How is rhubarb good for the environment?
Rhubarb typically comes into season before many other popular summer fruit and vegetables, making it a more sustainable option during this time in the spring. Rhubarb is also a hardy plant, requiring minimal inputs and resources for it to grow.
How can I use rhubarb in my home?
Rhubarb can be used in place of fruit in tons of baking recipes—but remember that due to its tartness and lack of pure sweetness, it will usually require additional sugar. Use rhubarbs to make jams and syrups for drizzling and spreading, or adding to drinks. Here's two awesome ways to use this spring vegetable. Remember, only eat the stalks; the leaves are poisonous!
Recipe: Strawberry Rhubarb Yogurt Pops from Saveur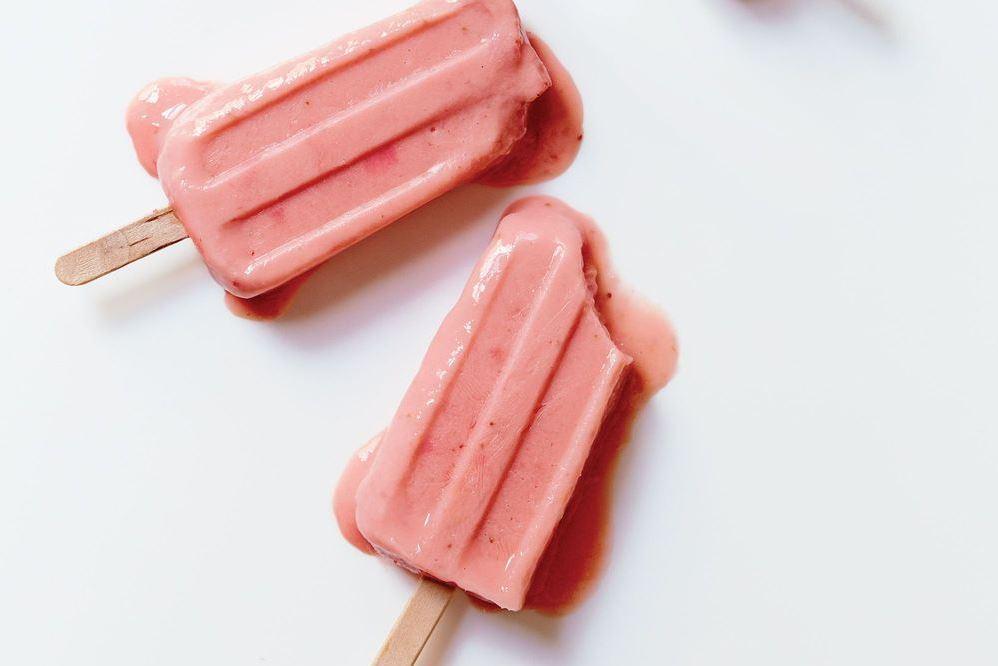 The classic strawberry-rhubarb combo, but with a twist — use these complementary plants along with Greek yogurt to make the perfect (and relatively healthy!) spring or summer treat.
Recipe: Rhubarb and White Chocolate Blondies from Hummingbird High