To many, St. Patrick's Day is a holiday for corned beef, potatoes, cabbage and Irish beer. While all these things are totally acceptable, they make it a little too easy to get caught up in the festivities and forget to, you know, eat a vegetable. So in the spirit of sporting more "green" on a single day than most of us will in the entire year, we've rounded up five awesomely green recipes that would make for delicious, healthy accompaniments to your day of celebration. Happy St. Patrick's Day! And remember local produce makes everything taste better.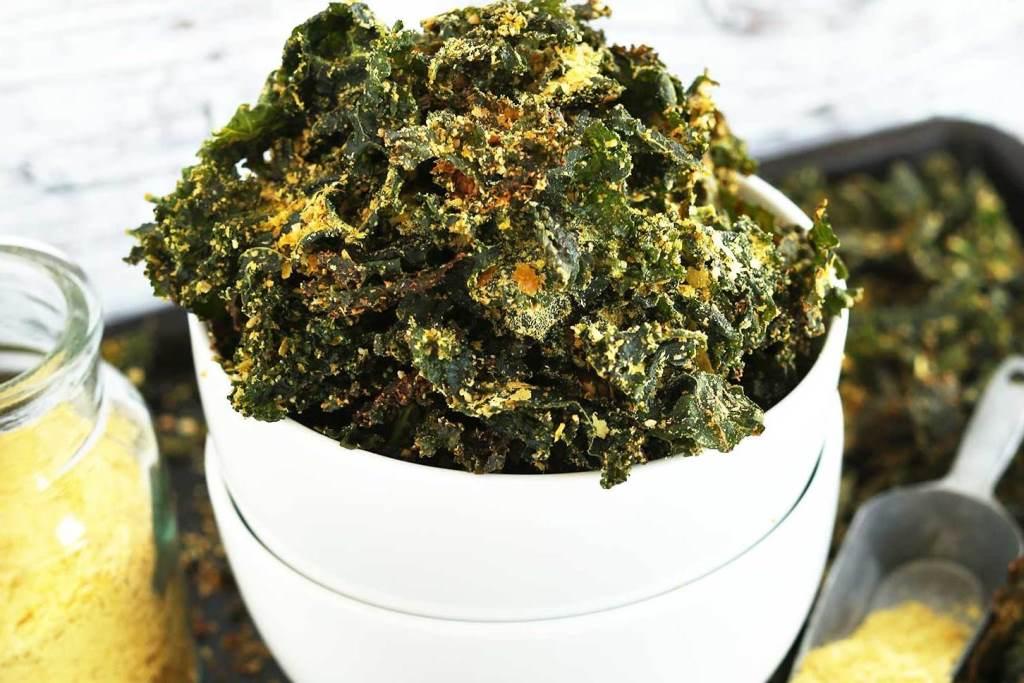 1. 30-Minute Cheesy Kale Chips from minimalistbaker.com
All the crunch and flavor with none of the bad stuff—what more could you want? These crispy, cheesy kale chips will certainly make your St. Patrick's Day spread that much better… and that much greener!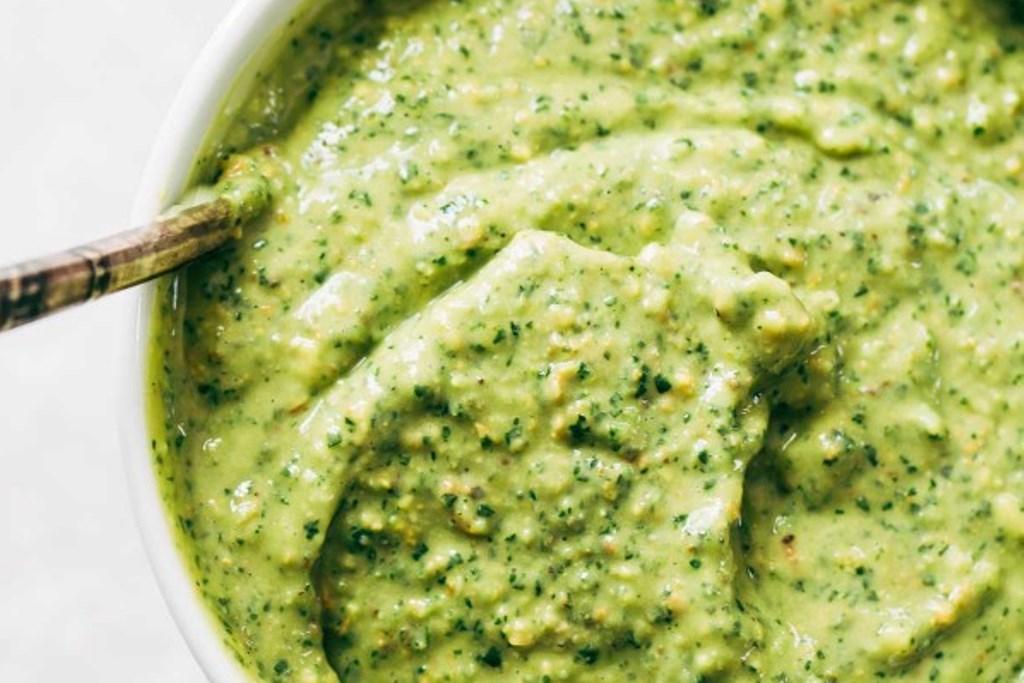 2. 5-Minute Magic Green Sauce from pinchofyum.com
Of course, no party holiday celebration is complete without a dip. Whether for veggies, crackers or chips, this bright green sauce will simultaneously add festiveness and deliciousness to your St. Patrick's Day. Or spice up the traditional stuff and use it to top mashed potatoes or corned beef.
3. Green Goddess Pizza from wellandfull.com
GREEN. PIZZA. For St. Patrick's Day. Need we say anymore? Really though this gorgeously green pizza is packed with healthy greens (have we said "green" enough?!) and strong tasty flavors… and feels totally party-appropriate.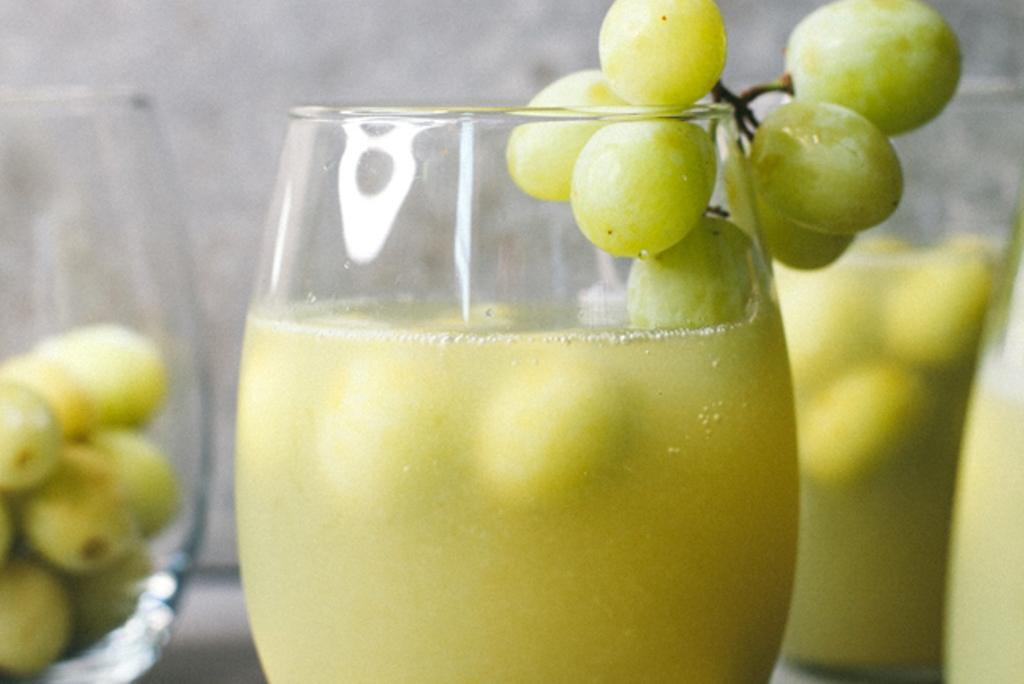 4. Green Grape Sangria from brewinghappiness.com
Okay, we didn't want to list St. Patrick's Day recipes and not include one adult beverage. This sangria relies on the formula that you love, but with a whole mess of lovely green grapes and natural sweeteners, giving it a slight health boost without at all sacrificing your celebration levels.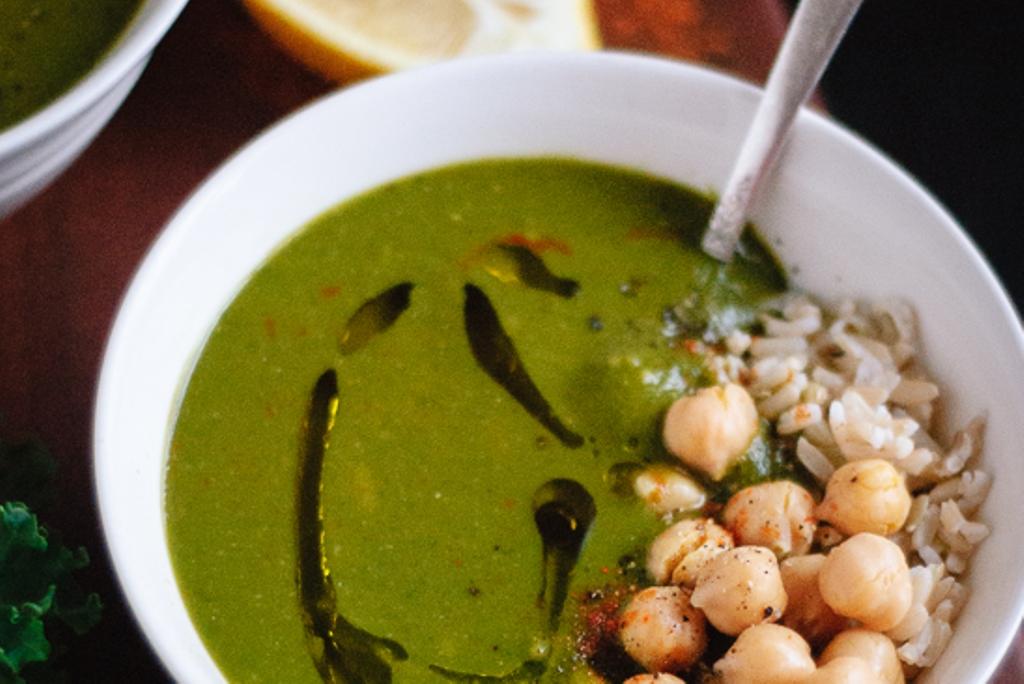 5. Redeeming Green Soup with Lemon and Cayenne from cookieandkate.com
For those of us looking for something a little more refined, this green soup relies on a whole mess of green chard and spinach for a big green flavor bomb. Sure to impress and amuse anyone that you're dining with this St. Patrick's Day.
To find local ingredients for these and other dishes, use the simple search tool right here on 1000ecofarms.com. After all, nothing celebrates green like fresh, local produce from a small farmer!