Name:
Lincoln Smith
Farm:
Forested
— a 10-acre research forest garden
Location:
Bowie, Maryland
Products:
Tours, classes, and a small CSA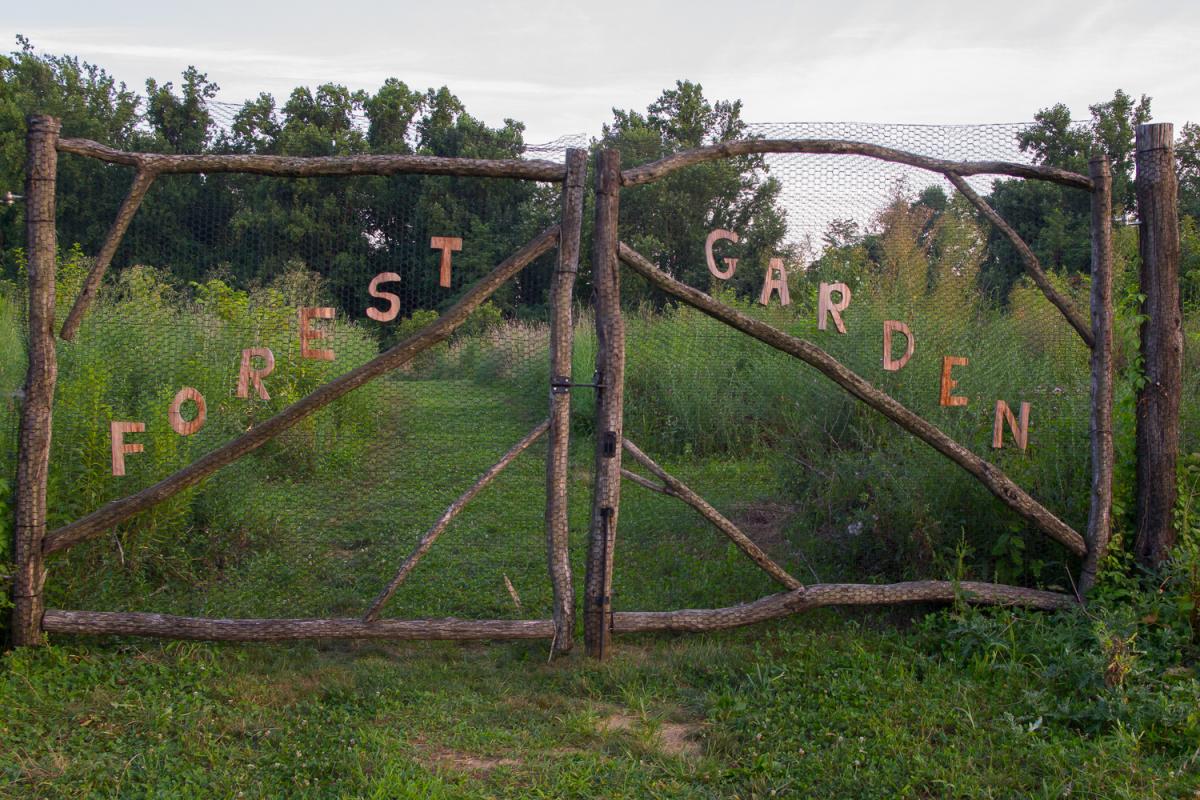 What exactly do you do at Forested?
We're trying to promote
forest agriculture
. We're doing that through growing an experimental forest garden that is modeled on the forest but designed to produce yields for people. So its diverse and focuses on plants that produce things for people but also ecosystem services like building soils, providing wildlife habitat, and insect diversity, which also helps the food bearing crops but indirectly.
We do tours and classes, including "Forest Garden Design & Care". We have some more specific classes, such as grafting, mushroom cultivation, and care of ducks. We also have
forest-to-table dinners
, which are exciting for us. To have this talented chef come out and take our shiitake mushrooms and hazelnuts and make something amazing out of it was really great. When people are unfamiliar with the food forest idea, to sit there and eat some amazing food from it really makes the concept come to life.
What kinds of food do you grow?
It's very diverse. We have various kinds of mushrooms. Various fruits — we have this wild invasive pear tree from Asia that grows up all over the place and their fruit is not good, but we can cut the pear tree down and graft onto that root a good fruiting pear tree, so we're doing that with a lot of the wild pears trees. We have persimmons, mulberries, apples, paw paws, passion fruit, berries, honey suckle, and veggies, which includes all the usual stuff but also an emphasis on slightly more unusual perennial veggies, like Turkish rocket or sea kale.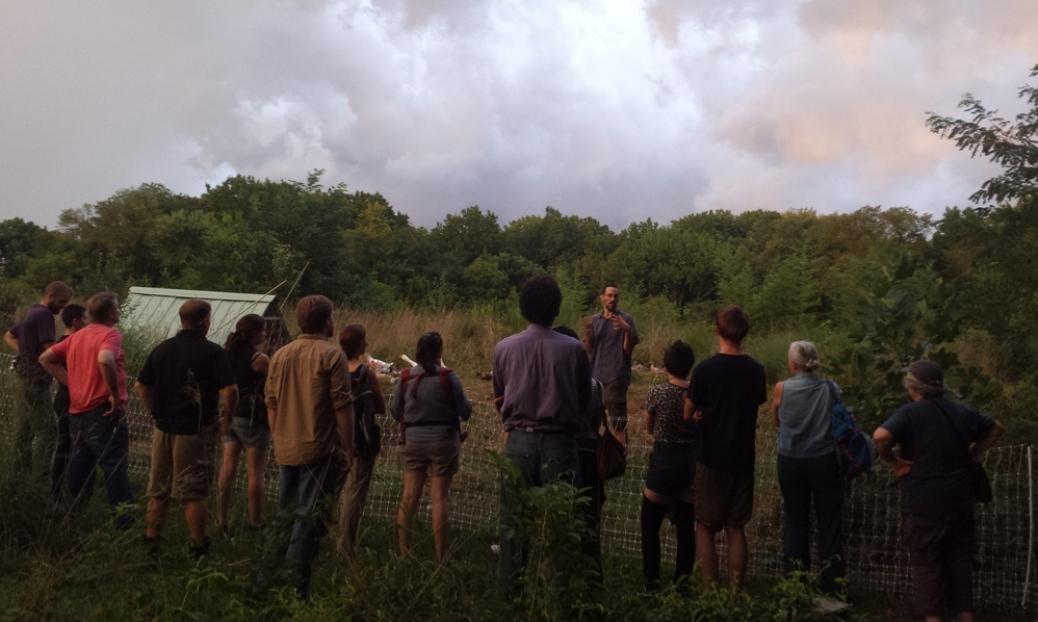 Lincoln Smith is leading an evening tour of the farm.
Why is forest farming important and how did you get into it?
My background was landscape architecture, which I went into because of wanting to improve the way people related to the land. Eventually, I came to feel that growing food in an ecosystem was the most appealing, most pressing piece of the picture. We can't solve the world's environmental problems by setting aside land in National Parks to be a place where the land is healthy. We need to restore full ecosystem function to our agricultural land.

Our forest garden is incredibly biodiverse. It more closely resembles an early successional forest than an average farm, and provides benefits along those lines. However, it's very labor intensive, and we don't have a culture that's ready to make wide use of some of the things we're growing, like acorns. So while I think it's a very important endeavor, there's also a lot we still have to learn. I'm just trying to push that forward a little bit during my time on this planet, and hopefully agriculture as a whole will start to shift in more of an agroecosystem direction.

Tree stumps are used to grow mushrooms that are one of the most popular products produced at Forested.
What do you want non-farmers to know about farming?
Oh, tons of things. Michael Pollan and J.I. Rodale say something along the lines of: "Healthy soil makes healthy food makes healthy people." You can take that a step further and say that eating food from a healthy ecosystem much more resembles the diets of our pre-agricultural ancestors in terms of diversity and different nutrients, so eating from an agroecosystem has some awesome potential upsides. They've even found that the microbiomes and gut bacteria of people living in hunter-gatherer societies today are way more diverse and resilient than the microbiomes of people eating an industrial, limited diversity diet. So there are all kinds of cool reasons to pursue agroecology or growing food in a healthy ecosystem.
What do you eat for breakfast?
Perhaps the only thing that I'm really good at cooking is omelets. I make duck egg omelets with whatever else is freshly harvested, like shiitake mushrooms and various greens. We have a flock of ducks that produces wonderful eggs.
For periodic tours of Forested, please keep an eye on their profile at 1000ecofarms.com or visit the Events page on their website.
To have your farm featured on our website please contact us at info@1000ecofarms.com