Ordinary sesame (or Indian sesame) is known to the world under other names. Arabs call it simsim, and Greeks – sesame. This name was used by Herodotus in his work. There are several types of sesame. The most popular is the white-seed sesame. In addition to India, it grows in Ethiopia, Burma and some countries in Africa. In China and countries of South-East Asia, black sesame seeds are more popular.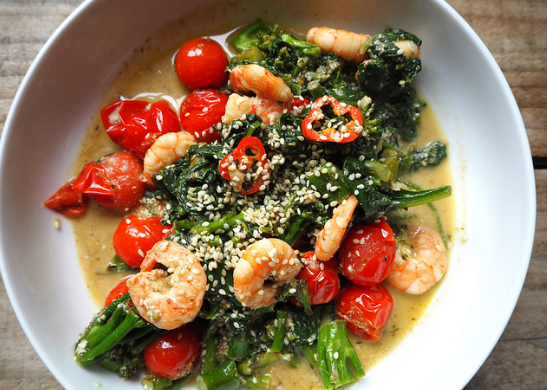 Source: www.flickr.com/photos/lucybeeuk/35385729704/in/pho
Sesame is classified as oilseed, therefore the most common application of seeds is the production of sesame oil, high in calories, but very tasty and aromatic. Oil and seeds are rich in antioxidants and vitamins, especially vitamin E and calcium, as well as iron, zinc, magnesium, phosphorus, manganese, copper, vitamin B1, B6 and dietary fiber.
Though these fragrant seeds are mainly used in cooking (to sprinkle on buns or bread, for kozinaki or halva), they have a variety of medicinal properties.
Thanks to the fiber contained in them, sesame seeds maintain the health of the digestive system, and improve the patency of the intestine. In addition, they are an excellent source of high-grade protein, which helps to increase metabolism, promote healthy cell growth and aid in muscle and tissue repair. Seeds can be used separately, as a healthy snack or you can add them to salads from green leafy vegetables and seafood. To replenish the protein supply, just three teaspoons a day are enough.
Since sesame seeds contain about twenty five percent of the recommended daily amount of magnesium, they contribute to the maintenance of cardiovascular health and act as an agent in lowering blood pressure.
Magnesium also helps in treating the symptoms of diabetes, i.e., it regulates the level of insulin and glucose in the body. People with type 2 diabetes are often advised to add seeds and sesame oil to their diet.
Thanks to magnesium and phytic acid, they also have an anticarcinogenic effect that reduces the effect of free radicals on the body. In addition, these tiny seeds can protect DNA from the harmful effects of radiation.
The phosphorus, calcium and zinc will preserve and restore the strength and health of bones, and will be useful to treat both minor injuries and such a serious illness as osteoporosis.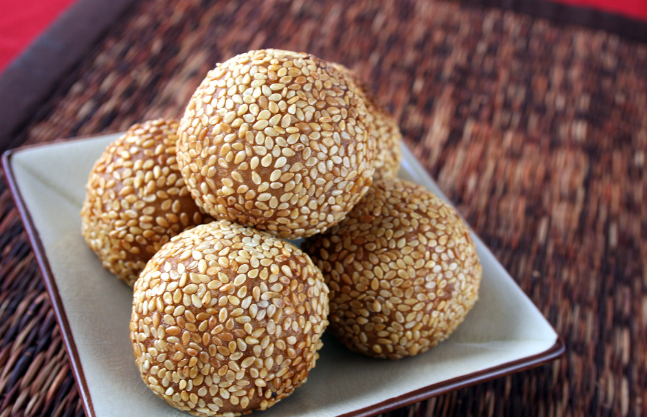 Source: www.flickr.com/photos/anitachu/399133676/in/photol
Moreover, due to zinc, sesame seeds and oil help restore damaged hair, strengthen hair follicles, prevent the appearance of premature graying and signs of aging on the skin.
Sesame oil has antibacterial and astringent properties, so it is often used to treat diseases of the oral cavity. To get rid of bacteria and inflammation of the gums, it's enough to just "drive" sesame oil throughout the mouth for several minutes, and then to spit it out.
However, there are contraindications. Sesame seeds should not be used by people with poor blood clotting and thrombosis. People with urolithiasis should also be careful while using them.
It should be noted that raw or germinated seeds are most beneficial from the health standpoint. And of course you must always remember that even such useful products should not be overused, because both seeds and oil are quite high in calories.