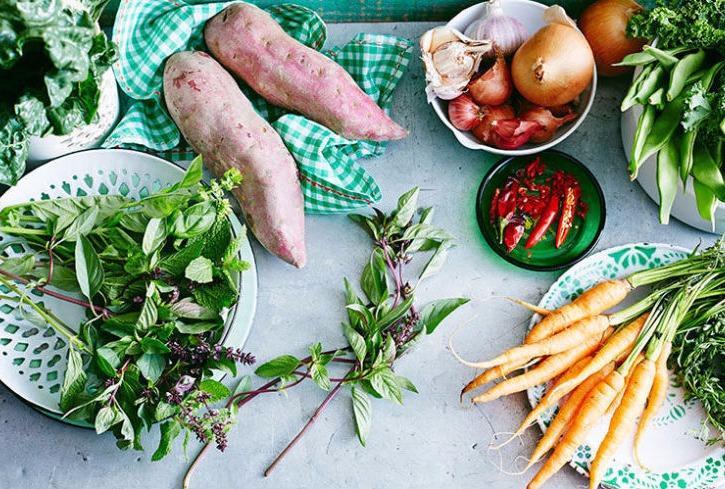 Source: hairgrowthproducts.info/vegetable-food-for-hair-gr
Some people just inherit beautiful thick hair, and the others can only dream about the luxurious shock head. If you are not proud of your hair, perhaps you are not taking enough care of it, and we do not talk about the masks and shampoos, but about their nutrition from the inside. Shampoos just help us to maintain the purity of scalp and hair, balms and conditioners make our hair smooth and silky. But only food products, namely the minerals and vitamins contained in them, will give energy to the hair follicles, which are the main source of the hair health.
Nuts
Nuts contain a lot of vitamin E and biotin which are the most important elements for beautiful and healthy hair. You can choose any sort of nuts you prefer: almonds, walnuts, hazelnuts or cashews. It is enough to eat just a very small handful a day, or you can add crushed nuts to a vegetable or fruit salad.
Sweet potatoes
If you have got thin and dry hair, you should add sweet potatoes to your diet. It contains beta-carotene that will revive even the dullest hair. Beta-carotene is also found in carrots, red and orange peppers, as well as in pumpkin.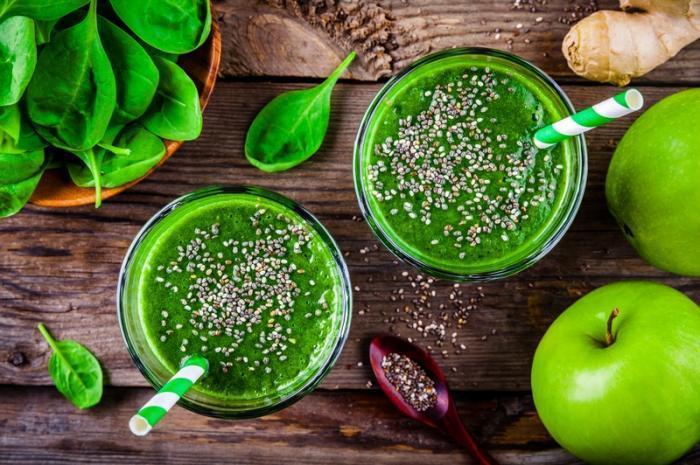 Source: www.thedailymeal.com/healthy-eating/eat-these-12-f
Spinach
There is one more reason for you to get to like spinach and other green leafy vegetables. Spinach contains vitamin A, Ferrum, vitamin C and folic acid. All these nutrients are vital not only for luxurious hair but also for the strong immune system.
Salmon
Salmon and other sorts of oily fish are rich in omega-3 and omega-6 fatty acids and antioxidants which are important for shiny and strong hair. Many girls refuse to eat oily fish, but they should not, since it contains a lot of useful substances for women's health and beauty.
Oysters and seafood
As you know, fish and seafood contain a large amount of zinc. It has got unique properties to make your hair stronger. This powerful antioxidant will strengthen hair bulbs, eliminate hair fragility and dryness. In addition to oysters and seafood, it is found in eggs, red meat, beef and chicken liver.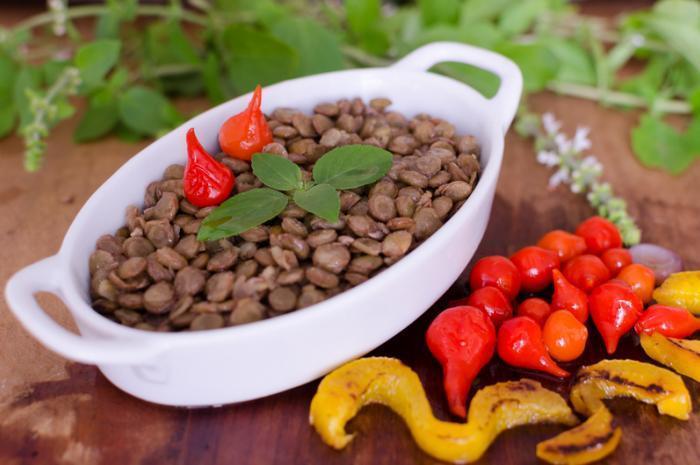 Source: www.thedailymeal.com/healthy-eating/eat-these-12-f
Lentil
In addition to zinc, this queen of legumes contains folic acid, healthy protein and biotin. In fact, lentil is a super food for hair, and you should not disregard it. You can add it to salads or cook delicious soups with it.
Cinnamon
Cinnamon is another super product for skin and hair health. Its compounds provide better blood circulation and oxygen supply directly to the hair follicles.
Yogurt
Natural yogurt is another indispensable food for beauty and health. It contains protein which is a building material. Vitamin B5 and pantothenic acid will prevent hair loss and make it look shiny and silky.
Mind your diet, eat the food that is good for your health and beauty, and the world around you will shine with new colors.