Are you tired of industrially produced food?
Looking for natural, locally grown products?

Find them at our online
marketplace and community!
Real farmers and producers
No Hidden Fees or Commissions
Quick registration
Convenient search

About Us
1000EcoFarms` mission is to create vibrant local networks to support the pillars of our communities - our farms. By supporting these farms, we cultivate the local ecology, grow the local economy and nourish our precious eco systems. We see a world where the butcher, the baker and the candlestick maker are each honored and respected for their specialty and expertise. None of them would be possible without the farmer. 1000EcoFarms` brings the farmer and their products back to the center of the community.
Shopping for healthy natural food online is easy
Find the products that you need, communicate with the sellers, make a purchase and share your opinions with other members of our community.
Stay tuned!
Get news and trends in the natural food community. Find out about specials. Get great recipes with seasonal ingredients.
And much more!
What will I get?

Access unique artisanal products
Locate hard-to-find products - from artisanal honey and mushrooms to teas and natural cosmetics - and arrange for quick delivery. Or plan a vacation at exciting agritourism destinations.

Know your farmer
Reach out and talk directly to the farmers and food producers, read and leave detailed feedback about your purchases to share your experience with other members of the community.

Search the marketplace
Find products available near you using a map-based search. Filter the products and producers choosing from a large set of criteria.

Participate in
joint purchases
Join with other buyers to gain access to better prices and convenient delivery options, find and communicate with local buying clubs in your area.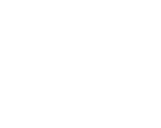 Gain access to sales
and specials
Watch our site and individual store pages for specials on seasonal items. Subscribe to our newsletter to receive the news and trends in the natural food community and to find out about specials and recipes with seasonal ingredients.

Find your
community
Add sellers and other members to groups, communicate with them individually or together. Host your own blog to share and discuss news about the world of natural food.