I was inspired to make this oil from a friend who gave me a hand massage once using it. The smell sold me! I love the blend of aromas so much I made some and now I'm selling it so you can enjoy it as well.

I chose the best oil possible to make it in. It's Andreas Seed Sunflower Oil. It is organic, cold pressed, and non-GMO. Sunflower seed oil is an excellent source of vitamin E for your skin and it feels so nourishing and smooth.

The Beauty Oil is light and great for your face, neck, and massages. I use it as a perfume on my neck daily because I love the sensual, sweet, and warming smell.

Ingredients: Organic Sunflower Oil, Rose Geranium, Tulsi (Holy Basil), and Eucalyptus therapeutic grade essential oils. 2 oz amber glass bottle.

Related articles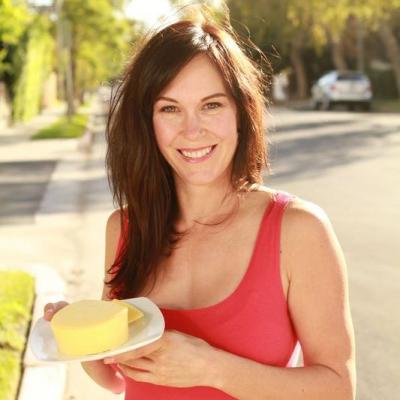 Consuming raw meat — even chicken — may sound strange to some people, but not to Melissa Henig of rawpaleo.com. As a former raw vegan turned raw paleo, Melissa has always been interested in health, and she's using her knowledge to make natural products that are actually good for you.
The holiday season tends to go hand in hand with buying things—and while buying gifts for the people that you care about is nice, mass consumption comes with some drawbacks. Besides spending a lot of money, all the things we buy tend to generate a lot of waste as well. Buying natural products from small-scale sustainable producers is one way to offset your less-than-sustainable purchases and practices this season. Not to mention, everything we've compiled on this list is not only natural and sustainable, but also a bit more unique and thoughtful than conventional gifts. By gifting these products, you can do something nice for the ones you love, and support small farmers and businesses at the same time. It's really a win-win situation.