Raw Turmeric Honey is a unique blend of fresh cold pressed organic turmeric root juice and raw unheated honey. Turmeric and raw honey have medicinal health benefits and work synergistically when blended together. Raw unheated honey is loaded with enzymes which aid in the assimilation and digestion of curcumin, the active ingredient in Turmeric.

Ingredients: raw unheated honey, fresh organic turmeric root

Related articles
The holiday season tends to go hand in hand with buying things—and while buying gifts for the people that you care about is nice, mass consumption comes with some drawbacks. Besides spending a lot of money, all the things we buy tend to generate a lot of waste as well. Buying natural products from small-scale sustainable producers is one way to offset your less-than-sustainable purchases and practices this season. Not to mention, everything we've compiled on this list is not only natural and sustainable, but also a bit more unique and thoughtful than conventional gifts. By gifting these products, you can do something nice for the ones you love, and support small farmers and businesses at the same time. It's really a win-win situation.
FDA has announced that a New Jersey company Gel Spice Inc. has recalled ground turmeric powder sold under multiple brand names due to excessive levels of lead in the products.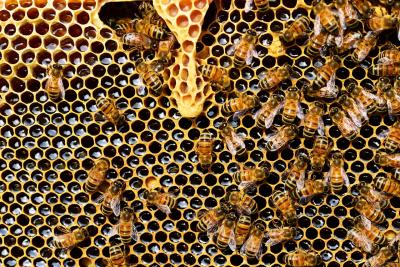 UPDATE — to our previous article, "Maryland is the First State to Pass Bill Protecting Bees from Pesticides".